HOW TO PREP YOUR SKIN FOR FOUNDATION
Your step-by-step guide to prep all skin types for makeup including oily, dry, and combination skin.
When learning how to do your makeup, the first step is to know how to prep your skin for foundation. To achieve an even-looking, radiant complexion with foundation, a streamlined skin prep routine is essential. Without clean and prepped skin, makeup can take on a mind of its own with excess shine, patchy coverage, or even a melted effect. Knowing how to prep your skin for foundation will keep your look on lock for hours with little to no touch-ups.
Does high-performing foundation for hours on end sound? It's not too good to be true? It's not..Maintain a natural-looking, fresh finish all through the day and night with a little help from skincare, makeup primers, setting powders, brushes, and, of course, a killer long-wear foundation, and, of course, our guide below.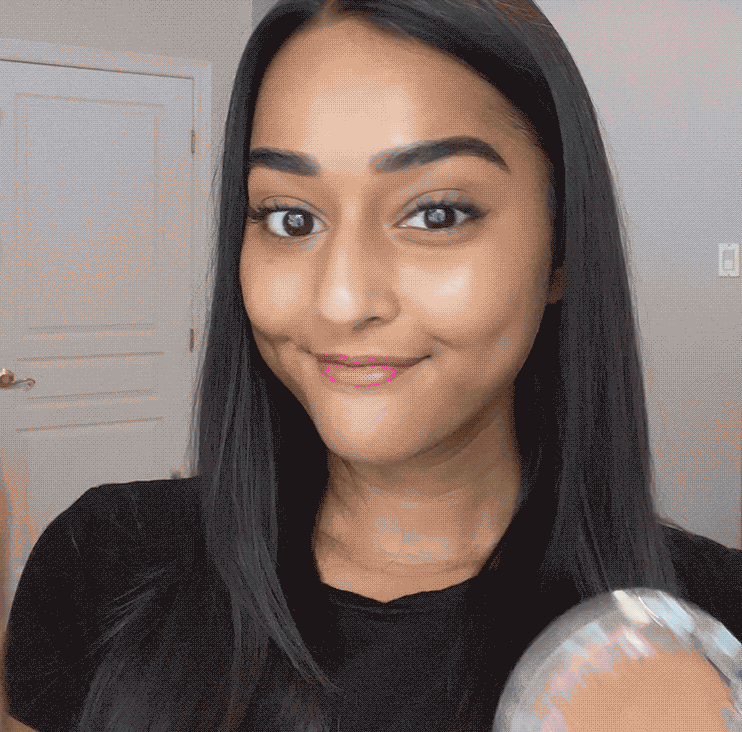 BENEFITS OF PREPPING YOUR SKIN FOR FOUNDATION
You've found the perfect foundation match and are ready to start your routine. Before you do, here are some key signs that skin is prepped well for foundation:
-skin looks and feels hydrated
-foundation is sitting smoothly
-there's no visible cracking or caking
All skin types benefit from preparation before foundation because it extends the longevity of your look and lets it look its best. There are some differences in for skin prep for each skin type. For example, there are different elements to consider when, such as using leading gel primers vs. cream primers, the best powder foundations vs. liquid foundations gel primers, and the top light vs thicker moisturizers, before moving onto makeup.
BENEFITS OF LONGWEAR FOUNDATION
Before getting into the steps for how to prep your skin for foundation, let's reflect on the benefits of this routine and its compatibility with long wear foundation. High performing foundations should work in tandem with prepped skin to keep it looking smooth, hydrated and balanced, with effective coverage that doesn't budge. Depending on the foundation you chose, there may be some additional benefits such as sun protection (SPF), moisturization, or waterproof formulas.
WHAT IS GOOD APPLE FOUNDATION?
Good Apple is a lightweight full-coverage foundation that's hydrating, noncomedogenic, and incredibly versatile. It's a natural-looking matte foundation, easily turned into a dewy foundation with the right prep. It's so versatile that we recommend it for any of the skin types mentioned below.
Good Apple is pigmented enough to cover up skin blemishes or tattoos, but
lightweight enough to offer full coverage without looking or feeling cakey. The unique foundation balm formula glides onto skin and settles into high
performing coverage for hours.
WHAT MAKES GOOD APPLE FOUNDATION DIFFERENT?
Good Apple Foundation is infused with apple extract and sodium hyaluronate to help hydrate and nourish skin - instantly and throughout the day. It's our best foundation for dry skin types and a little goes a very long way, letting one bottle last all season long (or more).
It's not only a viral sensation for its coverage (remember those Tik Tok videos?) but also for its amazing hydrating benefits. It's able to moisturize skin while also maintaining that flexible, buildable coverage. Even hours later, it won't crack into fine lines and wrinkles.
HOW TO PREPARE YOUR SKIN FOR FOUNDATION APPLICATION
Always start with the right skin prep to get the best-looking foundation application. Prep your skin to help it commit to the look you're about to create. Clean, hydrated skin is happy skin, and SPF is always a good idea. Prep your skin for foundation during the day with moisturizers and sunscreens that don't have too much of a greasy residue. This allows the foundation to set nicely on the skin without risk of being moved around by too many skincare products underneath it.

Priming skin is a huge part of skin prep before foundation, with many options designed for specific skin types. For example, if you've got dry skin, prep your skin with a hydrating primer. Looking a little oily? A mattifying primer will level you out. Remember, foundation skin prep is all about creating a smooth "foundation for your foundation", so listen to your skin to decide what's best for it that day. Here's the breakdown on how to prep
your skin for foundation based on your skin type.
NORMAL SKIN
Normal skin is usually identified by balanced moisture, an even skin tone, and no excess oil or dryness. It's "normal" to sometimes have balanced skin, then dry or oily other times of the year (such as when the weather changes). See our tips for combination skin below to learn how different prep steps can make all the difference.
Even with so-called "normal" skin, you need the right prep steps to get the results you want. Use a gentle face cleanser, followed by balancing moisturizer, then SPF to prep normal skin for foundation. Never skip sunscreen during the day, no matter your skin type, even if you plan on not leaving the house that day. SPF is for every day! Luckily, sunscreens usually make an awesome prep for foundation, drying down to a smooth canvas that foundation easily grips to. Just wait a few minutes before you introduce the foundation to make sure the sunscreen
To help prep and set your look, reach for the Lock-It Setting Spray. It keeps skin refreshed throughout your makeup prep (essentially priming for more layers), while also setting your look when you're done.
OILY SKIN
Balancing oily skin is key before introducing foundation. Never wear foundation neat on
the skin, especially if you have oily skin. It is essential to give foundation something to "hold" onto, not just your skin's natural oils.
Oily skin can make the complexion look slick and shiny, even when you're using foundation design for a matte finish. When using liquid foundation for oily skin, apply one to two pumps to skin that's fully prepped with skincare, SPF and primers. We recommend using an angled foundation brush to evenly distribute and blend outwards to the edges of the face, in soft sweeping motions.
We recommend Lock-It Setting Powder in light layers to keep dryness and cakiness at bay. You can even apply it in between foundation layers to manage shine. For extra oily skin types, or if you're someone who just really loves a matte finish, keep the Mini Lock-It Setting Powder on-hand for easy touch-ups throughout the day or night.
DRY SKIN
The steps for prepping dry skin types for foundation are all about retaining moisture. The best foundations for dry skin are ones that not only help lock in moisture but are a hydrating formula on their own.
When prepping dry skin for foundation, start with a clean slate. A gentle cleanser can buff away impurities without stripping skin of healthy natural oils, and an effective moisturizer and sunscreen help level out skin texture. Basically, you're getting skin into a happy place before introducing the makeup. A moisture-locking primer keeps the good in (like hydration) and the bad out (like environmental aggressors). Try Lock-It Hydrating Primer over your skincare and sunscreen but under your first layer of foundation to give it plenty of tact and a whole lot of moisture retention.
Good Apple Foundation Balm is one of the best foundations for dry skin because of its ingredients. With apple extract and sodium hyaluronate, it's able to hydrate skin while also having flexible, buildable coverage. You'll maintain skin moisture, resulting in a healthy-looking glow while excess shine is controlled – a total win/win.
COMBINATION SKIN
Prep combination skin for foundation by balancing all the things that make it combination skin to begin with: texture, hydration, oiliness and dryness. Use a moisturizer that isn't too thick but not too light, either. The goal is to maintain a healthy level of hydration without promoting excess oil production.
Use a primer with a medium sized buffing brush to evenly distribute the primer and level out skin inconsistencies such as an oily t-zone, dryness near the nose and blemishes on the chin. Follow primer with a hydrating foundation that won't irritate unpredictable skin. Good Apple Foundation Balm works well with combination skin because it's a hydrating foundation without causing excess oil production or leaving a greasy residue behind. It will also help prevent overall dryness while simultaneously fighting shine as the day progresses.
Next, bring in the almighty Lock-It Setting Spray. Distribute the spray across your face on the top layer of your foundation to keep it locked and loaded. Press the spray into your skin with your fingers to blend around the little extra glow it gives. The spray keeps Good Apple Foundation Balm mattified without looking cakey or dry, which can be a challenge for foundation on combination skin.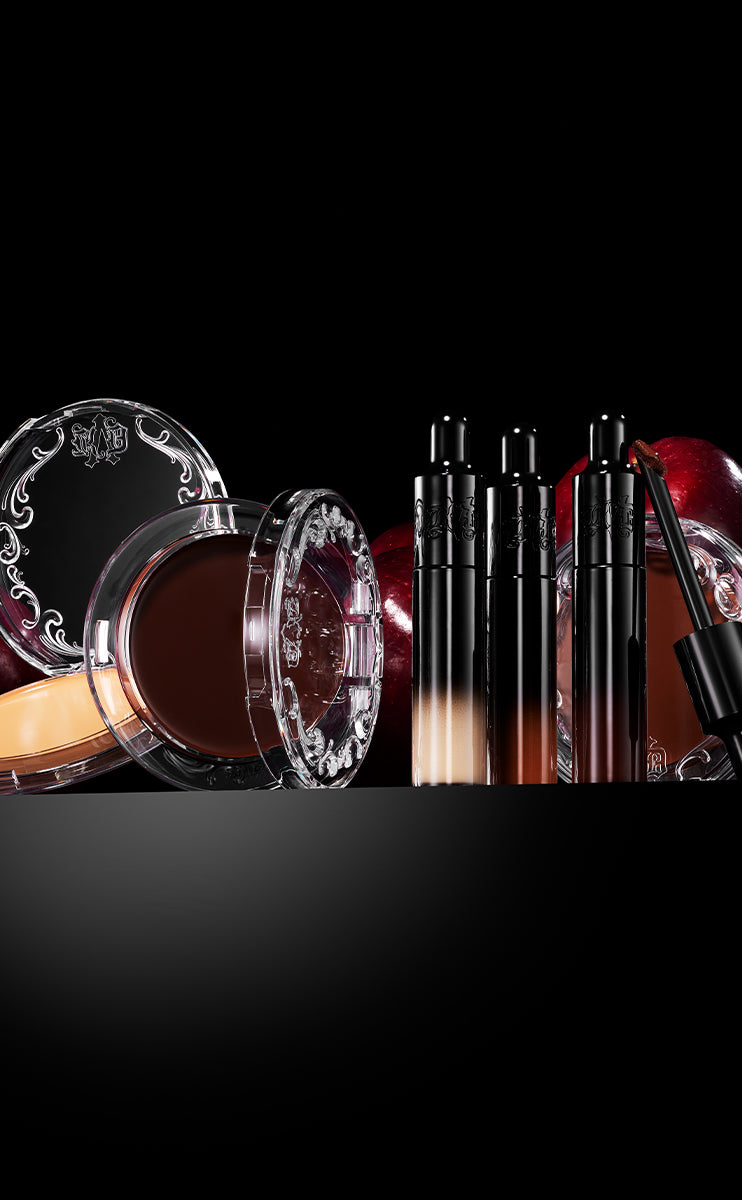 DOES CONCEALER GO ON BEFORE OR AFTER FOUNDATION?
So, does concealer come before or after foundation? Concealer is applied to areas of the face (not the full face), which is why using it underneath your foundation will allow the best coverage. Conceal dark circles, blemishes, freckles or other spots on the face and then go over the full face with foundation to ensure an even skin tone. Try to use concealer
sparingly – your foundation will complete the coverage you're after!
HOW TO APPLY GOOD APPLE FOUNDATION
Now, the best part: the foundation. Remember, a lot goes a long way with Good Apple Foundation, so start with a small amount and build up as needed. Add product to achieve your desired coverage using a beauty sponge or dense foundation brush. If you're not sure how to apply foundation, all you need to do is use a patting motion and blend around evenly to achieve the fullest coverage.
READY TO FIND YOUR SHADE?
Looking for a good foundation that matches your shade of skin? Start with a virtual try-on to create a perfect foundation for your flawless makeup routine.