A Deep Dive into the NEW KVD x Miryam Lumpini Color Kit
Take a deep breath. It's time to take the big pigment plunge. Everybody—meet the kit that'll color-charge your artistry. We tapped our resident tattoo muse, Miryam Lumpini, to curate 6 waterproof pigments to use for any creative flex. This limited-edition kit covers all your color bases. Read on to see what inspired the set + get a bit inspired yourself.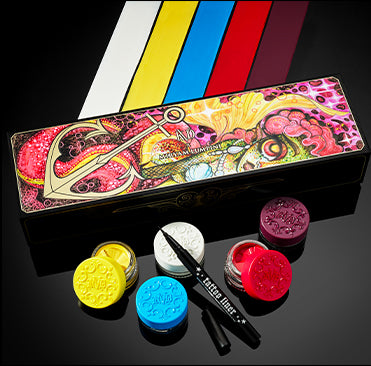 // SUBLIME INSPIRATION // 
Let's start at the custom-designed box art. Miryam conjured a high-fantasy creature in an undersea wonderland. Her mermaid's palette is inspired by the very colors in the kit. 

Dive into five essential Super Pomade shades: three primaries and two tone-manipulators. Spin out the whole color wheel with SCARLET, SATELLITE BLUE and DAFFODIL. They're red, blue and yellow—foundational shades that mix into every color you need. Strap your color theory hat on. You can even tweak the saturation. Dusk-blackened plum AUBERGINE deepens any color. A dab of WHITE OUT lightens all into pastel. 

Iconic + inky liquid Tattoo Liner in TROOPER BLACK anchors your look with bold linework. Use the needle-precise tip to add specific depth + sharpen up your details. 

And all of it's the waterproof long wear + ultra-pigmented performance you've come to expect from us. 

Want a bit more guidance on color mixing? Read on. We'll spill a little color theory and talk plenty of shade. 
// POMADE MIXING 101 // 
Treat all five Super Pomade shades like an acrylic paint set—mix and play 'til you get the color your need. Yes, literally. Grab a palette—something flat, like a mirror or plate. Then, use a small spatula—or even the un-bristled side of a makeup brush—to scoop up your pigments. Mix. Play. Repeat ad infinitum. 

When you're ready, get to painting. Use your custom color as a liner, cream shadow or to shift your brow shade into creative overdrive. For more in-depth Super Pomade tips, click here.

Below are just a few combos to get your color-wheels turning. 

We even gave 'em cool names. Because we were inspired to get extra. Hopefully you'll be, too.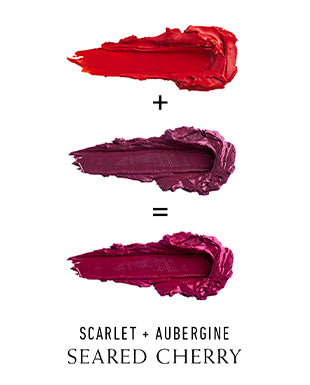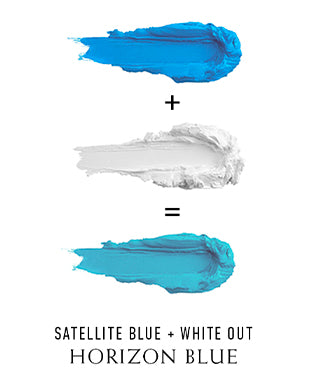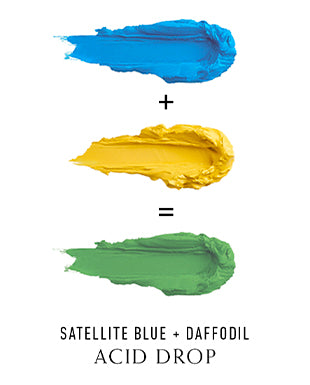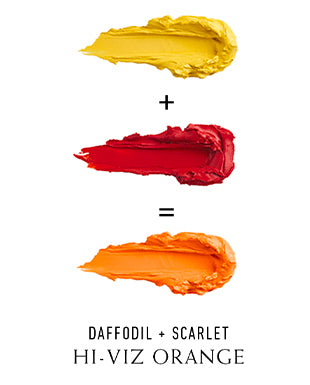 So, what's your color story? Flex on us + tag @KVDBEAUTY on your latest creative deep-dives on TikTok or IG. We might even shout you out in a dedicated inspo-post. Because art always begets more art.