NEW DAZZLE GEL
HYPER-METALLIC EYESHADOW
Blend your look to hyperspace. One-swipe multichromatic gel shimmer
intensifies as you blend.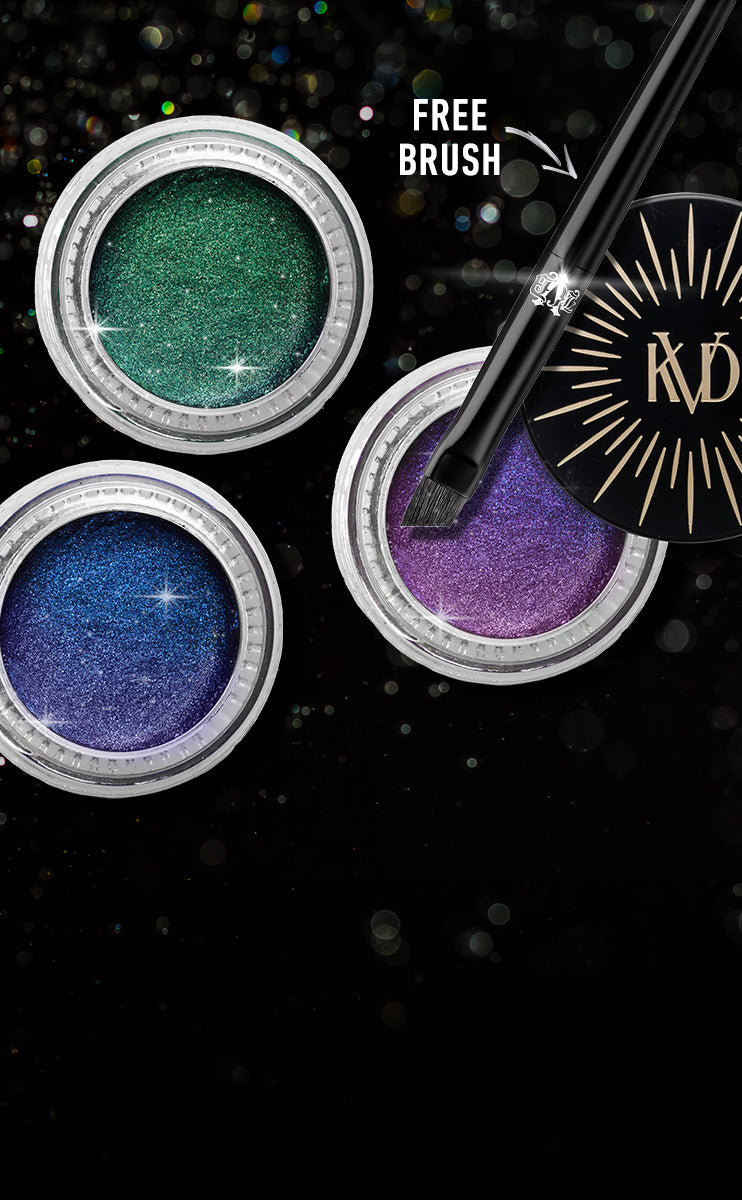 FREE ANGLED BRUSH
WHEN YOU SHOP 2 DAZZLE GEL SHADES THROUGH 10/4
Green Nebula, Blue Shift + Violet Aurora just landed.
// NEW FULL SLEEVE TUBING MASCARA //
// JUST DROPPED //
NEW TATTOO PENCIL LINER SHADES
Waterproof hues in 4 mattes + 3 metallics for all-day wear.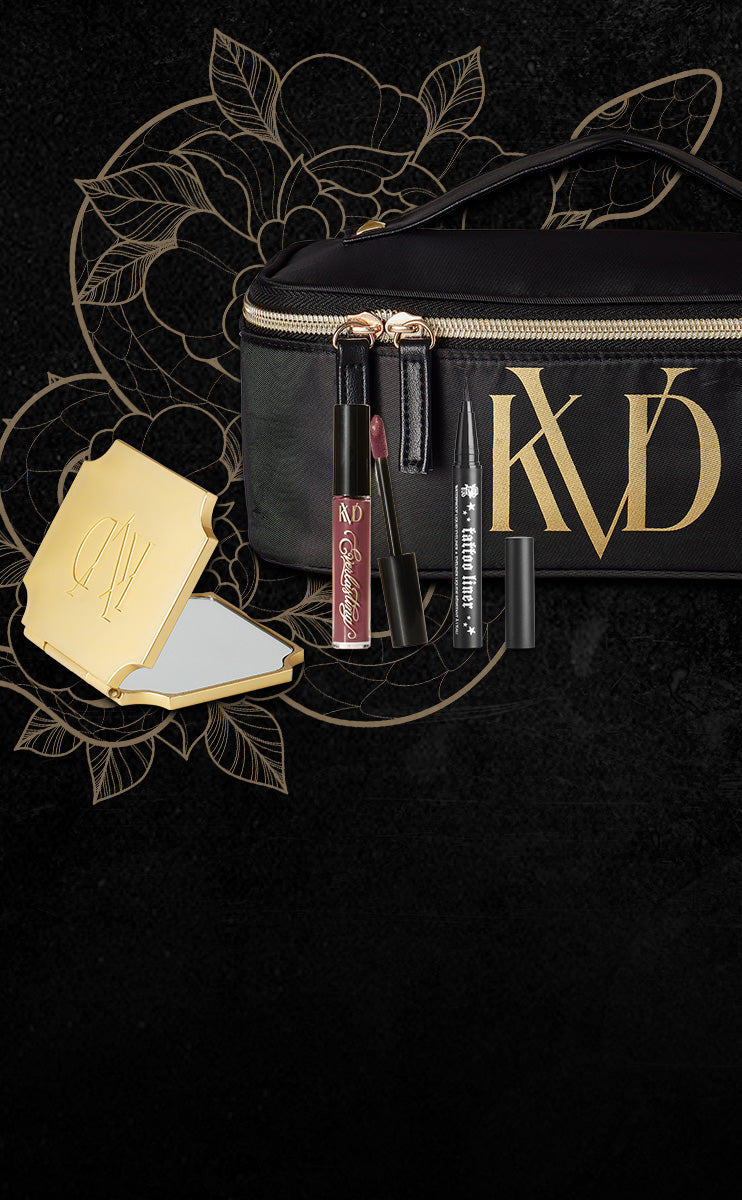 SNAG A FREE GIFT SET
FREE MINI TATTOO LINER ON ORDERS $60+
Bonus: We'll add in a mini liquid lipstick, travel bag and mirror on orders $75+ through 10/4.
// GOOD APPLE SERUM FOUNDATION //
GREAT FOR ACNE-PRONE SKIN
Covers everything from blemishes, acne scars, hyperpigmentation + more
High-pigment, High-performance Essentials
Everlasting Hyperlight Liquid Lipstick
Our iconic matte liquid lipstick with all-day, transfer-proof wear—now in an evolved formula for hyper-lightweight comfort in bestselling shade Queen of Poisons (formerly Lolita).
Full Sleeve Tubing Mascara
A lengthening + defining mascara with 24H Tat-Tubing Technology that instantly wraps every lash like a full sleeve tattoo for flake + clump-proof, smudge-resistant wear.
Good Apple Foundation Balm
The foundation balm that broke the internet with its instantly iconic, lightweight full coverage.
Good Apple Serum Foundation
Full coverage with a natural finish, transfer-proof extreme long wear with a lightweight serum feel.
Tattoo Liner
Our iconic waterproof liquid eyeliner with tattoo-bold pigment and a needle-precise brush tip for sharp lines every time.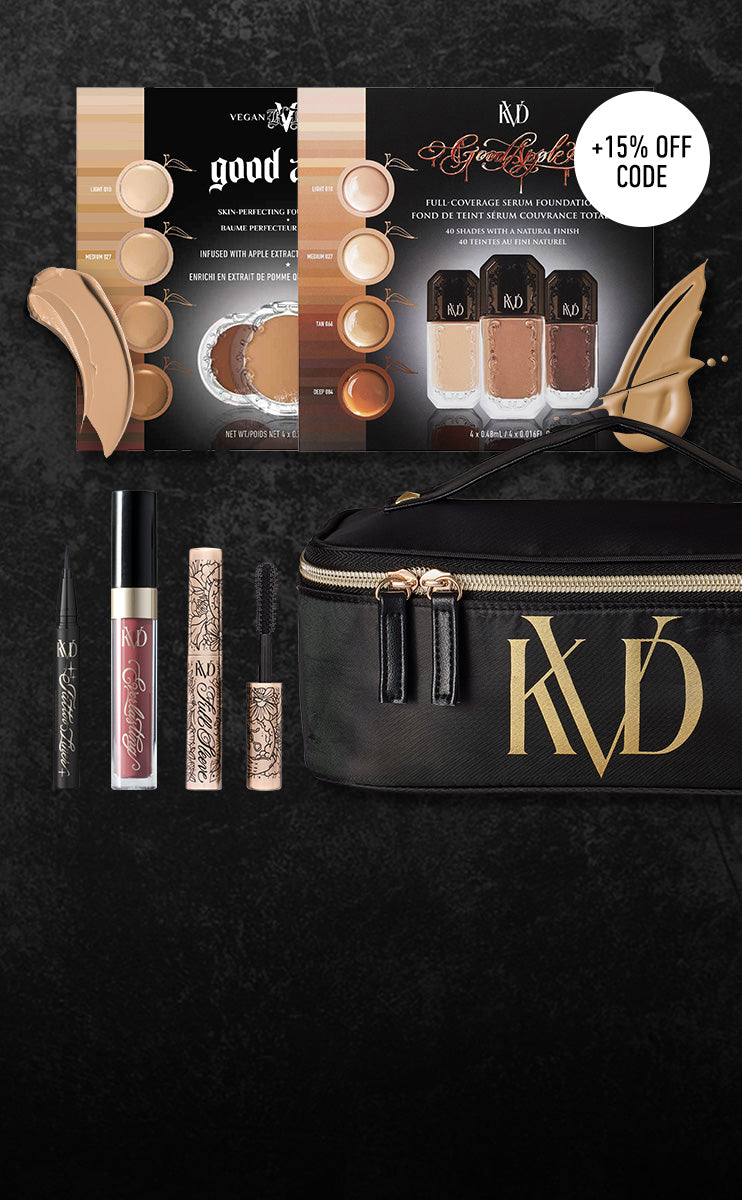 // NEW + LIMITED //
KVD STARTER KIT
6 MINI KIT-ESSENTIALS FOR COMMITMENT-PHOBES
// GET THE LOOK //
SIREN EYES + KILLER LIPS
WRAP EVERY LASH
WITH 24H TAT-TUBING TECHNOLOGY
NEW Full Sleeve Long + Defined Tubing Mascara's brush has filigree
bristles that grip + glide for root-to-tip, clump-proof definition.
ABOUT US
Tattoo-inspired vegan beauty
@KVDBEAUTY
// TAG @KVDBEAUTY TO BE FEATURED //
KVD Beauty creates high-pigment, high-performance, cruelty-free makeup inspired by tattoo artistry, like our #1 award-winning Tattoo Liner and bestselling Tattoo Pencil Liner. With waterproof long wear, ink-like pigment and needle-sharp precision, Tattoo Liner is still the uncontested holy grail of liquid eyeliner. We took the world by storm with lightweight full coverage when we launched Good Apple Foundation Balm with our signature long-lasting wear. But we stand for more than just performance: As a vegan makeup brand, our makeup is and always will be 100% vegan and cruelty-free. That's why KVD Beauty never has and never will test on animals. We believe in fearless self-expression, while still being world-conscious. We celebrate the individual through artistic self-expression and limitless creativity. And above all, we give you the tools to live your beauty truth.