// UNREAL EYE SHIMMER //
ENTER YOUR DREAM STATE
With mind-melting metallic shadows in a reusable tin palette featuring the artwork of Rocío Montoya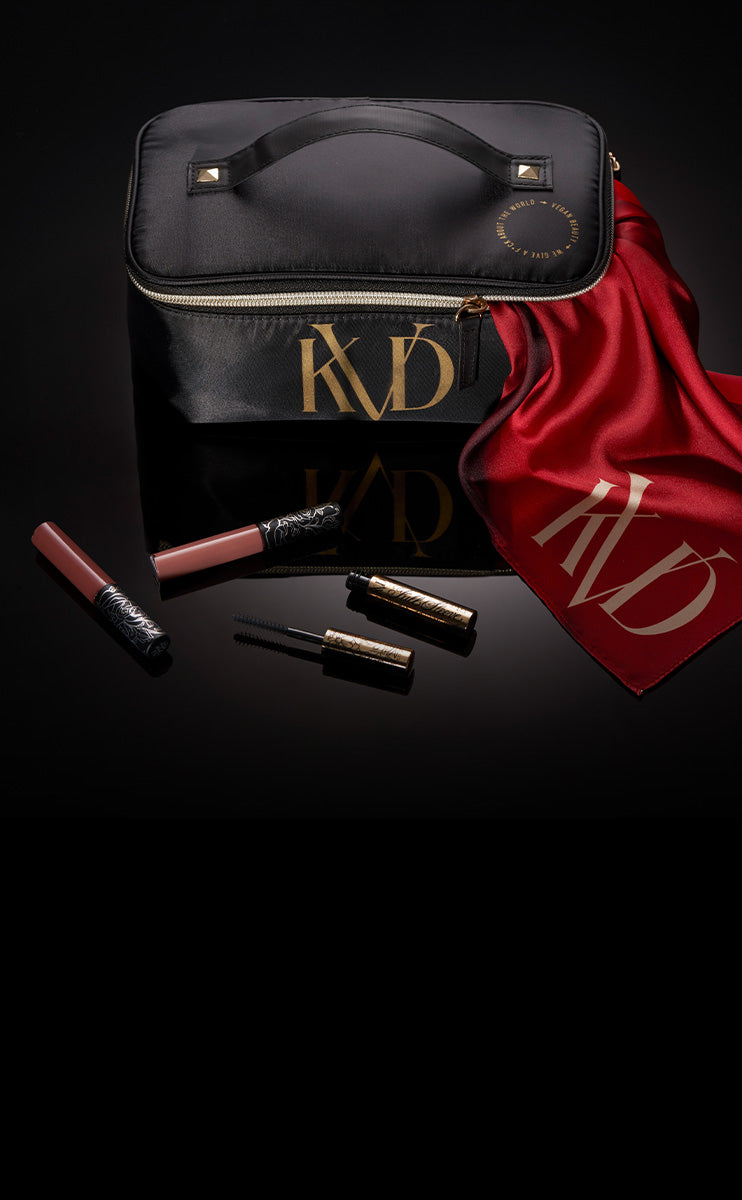 FREE SOFT GRUNGE KIT
ON ORDERS $80+
Moody + minimal winter makeup on the go. Score a travel bag, silky bandana, mini Full Sleeve Mascara + 2 mini Everlasting Liquid Lipsticks [Hawkwind + Ludwig].
// GET THE LOOK //
SURREAL BLOOM HOLIDAY PALETTE
// JUST DROPPED //
HOLIDAY GIFT GUIDE
Ditch your anxiety around gifting + discover our top picks for the trend-defiant, the reckless + the experimental people in your life.
LOVE FULL COVERAGE? TRY OUR GOOD APPLE COLLECTION
ABOUT US
Tattoo-inspired vegan beauty
@KVDBEAUTY
// TAG @KVDBEAUTY TO BE FEATURED //
KVD Beauty creates high-pigment, high-performance, cruelty-free makeup inspired by tattoo artistry, like our #1 award-winning Tattoo Liner and bestselling Tattoo Pencil Liner. With waterproof long wear, ink-like pigment and needle-sharp precision, Tattoo Liner is still the uncontested holy grail of liquid eyeliner. We took the world by storm with lightweight full coverage when we launched Good Apple Foundation Balm with our signature long-lasting wear. But we stand for more than just performance: As a vegan makeup brand, our makeup is and always will be 100% vegan and cruelty-free. That's why KVD Beauty never has and never will test on animals. We believe in fearless self-expression, while still being world-conscious. We celebrate the individual through artistic self-expression and limitless creativity. And above all, we give you the tools to live your beauty truth.
DON'T PANIC—IT'S NOT TOO LATE
GET HOLIDAY ORDERS IN TIME