How To Find Your Shade of Good Apple Foundation
Finding Your Shade Of Good Apple Foundation
We know your foundation shade. Do you? Learn how to get undetectable lightweight full coverage with Good Apple Foundation – in a shade made just for you.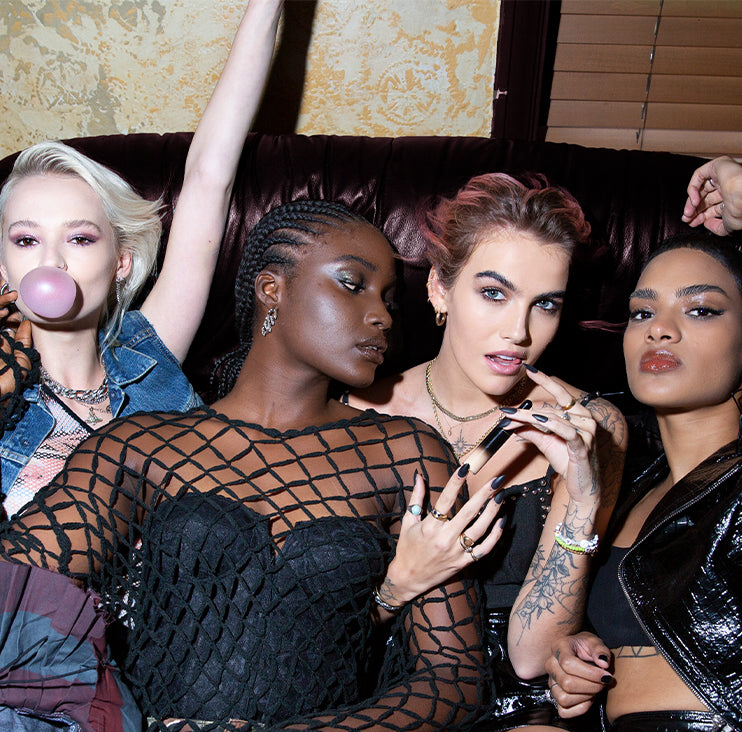 HOW TO FIND YOUR SHADE OF GOOD APPLE FOUNDATION
Choosing the right shade of foundation can make or break
your look. Learn how to get undetectable lightweight full coverage with Good Apple Foundation, a balm foundation that combines the best of a foundation powder with a cream or mousse, in the right shade that's perfect for your skin.

TRACELESS COVERAGE
Traceless foundation coverage starts with finding your skin
undertone and shade family, the latter of which can change with the seasons.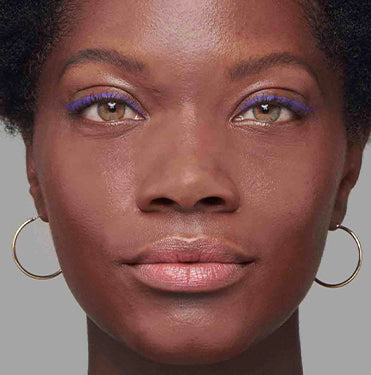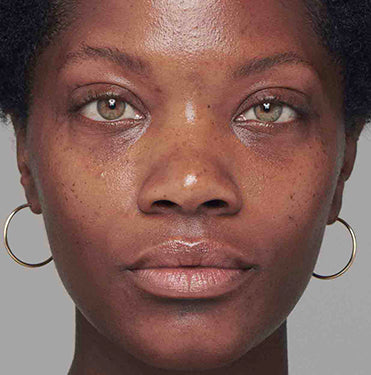 HACKING VIRTUAL TRY-ON
Are you wondering "how do I find my foundation shade" but don't feel like trekking out to a store to swatch foundation? That's where virtual try-on comes in. In order to get the most accurate match, we recommend
using our Virtual Try-On tool.
When it comes to using this tool for foundation shade recommendations, there are a few things it takes to really ace your shade. Get the most accurate shade recommendations for you with a few simple tricks:
●LIGHTING – Natural lighting is always best. Try to move near a window and make sure you're not backlit.
●DON'T WEAR MAKEUP – For the truest match, use the virtual try-on tool with a bare face.
●CLEAN YOUR CAMERA - Buff those fingerprints off your webcam for the clearest possible
image.
●WEAR A NEUTRAL SHIRT - Avoid wearing colorful patterns or any color that can "pull"
your tone of skin in any one direction. Solid black or white shirts work best. To ensure that your foundation will blend in with your face, neck and shoulders,
try wearing something with a more open neckline.
●USE A NEUTRAL BACKGROUND – Sit in front of a solid black, beige or white wall if you
can.
If you rather want to test our foundation in person, try on a swatch of the foundation and wait for it to oxidize (wait 5 minutes after applying) to see its final color.
FIND YOUR SHADE FAMILY
Click around the Good Apple Foundation page and browse the model gallery to find your skin twin or someone with a similar skin tone to you. Having trouble identifying your match? Ask a friend or makeup artist to ID the model with the most similar skin tone to you. With 40 shades ranging from light to deep, you're bound to find a close match.
Note that depending on the time of year, your foundation shade family may change. For example, you may be MEDIUM in the winter but TAN in the summer. If you sit between categories, you can always order two of the closest-looking shades between the different shade families and either mix them together for a custom match, or keep one and return the other. You can read more about our return policy here.
WATCH YOUR TONE
HOW TO FIND YOUR SKIN UNDERTONE & THE RIGHT GOOD APPLE SHADES FOR YOU
You've probably seen guides to finding your undertone instructing you to look at the color of your veins or to analyze the type of metal (gold, silver, rose gold or oxidized black metal) that looks most flattering on you. We like to keep it simpler and look closely at the colors in the face.
COOL UNDERTONES
How do you know if you have cool undertones in your skin? Think bluish pink, purple and red. Cool skin tones will have hints of blue beneath the surface with an overall wash of pink. Check out these Good Apple Foundation Balm shades for cool undertones:
●            LIGHT 002
●            LIGHT 006
●            LIGHT 010
●            LIGHT 018
●            MEDIUM 048
●            DEEP 080
●            DEEP 088
●            DEEP 098
WARM UNDERTONES
How do you know if you have warm undertones in your skin? Think fiery tones like orange and yellow, but don't veer from orange to red. Warm undertones will lean orange or yellow, with an underlying golden, peach or honeyed tint.
What's the difference between yellow and golden skin undertones? Golden undertones appear slightly more brown or peachy where yellow is closer to green. Check out these Good Apple Foundation shades for warm undertones.
YELLOW
●            LIGHT 008
●            MEDIUM 030
●            MEDIUM 051
GOLDEN OR PEACHY
●            LIGHT 004
●            LIGHT 015
●            LIGHT 021
●            LIGHT 024
●            MEDIUM 033
●            MEDIUM 036
●            MEDIUM 042
●            TAN 063
●            TAN 068
●            TAN 068
●            TAN 078*
●            DEEP 080
●            DEEP 086
●            DEEP 090
●            DEEP 092
NEUTRAL UNDERTONES
Neither cool nor warm undertones in your skin? If you sometimes have success with foundations labeled "warm" and "cool," you may have a neutral skin tone. Neutral undertones are a balanced mix of warm and cool.
Because neutrals are a mixture of both, it can be a tricky foundation type to pin down. Neutral undertone foundations will most often look brown or beige. However, some can appear slightly green. To see if you're an olive undertone, keep scrolling. For neutral Good Apple Foundation shades, check out these shades:
●            LIGHT 004
●            LIGHT 012
●            MEDIUM 027
●            MEDIUM 039
●            MEDIUM 045
●            MEDIUM 054
●            TAN 057
●            TAN 066
●            TAN 070
●            TAN 074
●            TAN 076
●            DEEP 080
●            DEEP 084
●            DEEP 088
●            DEEP 092
●            DEEP 094
●            DEEP 096
●            DEEP 098
OLIVE UNDERTONES
Leaning green? This means you likely have an olive undertone in your skin. This category often throws people a curveball. because  they exist across the skin tone spectrum from
fair to deep.
What is an olive undertone and why doesn't it fall under the categories of warm, cool or neutral? Rather than having pink, red, peach, or yellow as a dominant color, these undertones lean green – they are technically neutral with a green cast. 
If neutral foundations aren't looking quite right, you may be between neutral and warm shades. Try out a less peachy warm undertone foundation. Because green is a mixture of blue and yellow, sometimes warm-toned foundations that sway yellow can work for olive skin.  
For a list of olive foundation shades for light to deep skin, see below: 
●            LIGHT 004
●            LIGHT 008
●            LIGHT 012
●            MEDIUM 030
●            MEDIUM 036*
●            MEDIUM 039
●            MEDIUM 054
●            TAN 060*
●            DEEP 096
POINTS TO REMEMBER
Remember, your shade of foundation can change with sun exposure or seasonal changes. While your undertone never technically changes, different skin conditions may change the way that your undertone "reads." For example, you may have an olive undertone but have flushed cheeks that make it difficult to determine if you're neutral, warm (yellow) or cool. You can always add color back into your complexion with blush, bronzer and/or contour, so go with neutral in these circumstances.
Not everyone has even skin. If this is the case, approximate the right shade by matching your foundation to your neck or finding a middle ground between the darkest and lightest areas of your face.
WHEN IN DOUBT, REACH OUT
Still having trouble identifying the right foundation match for you? Reach out to a pro artist or someone you trust to learn how to find your foundation shade and to help you find a match. You can also give our Virtual Try-on tool a try if the virtual route suits you.