Customize your foundation coverage all year round
Makeup foundation is personal. There's the formula, the way it sits on the skin, and of course, finding your best foundation shade. Preferences for your makeup foundation can change throughout the seasons, or even by the day if you like to switch up levels of coverage. Customizing your foundation is key for glowing results, and it's easy with a few simple guidelines. Here's a deep dive into how to customize your foundation coverage all year round.
1) Find Your Skin Undertone
First, you need to know the undertone of your skin. Is it warm, cool or neutral? Start with thesetips for how to find your skin's undertone.
Warm
-Your complexion works better with gold jewelry than silver jewelry
-Your skin has hints of green, yellow or golden tones
-You skin tends to tan more than burn
Cool
-Your complexion works better with silver jewelry than gold jewelry
-Your skin has hints of pink, blue or red tones
-You skin tends to burn more than tan
Neutral
-Your complexion works with both silver and gold jewelry
-Your skin has a mixture of both cool and warm undertones
-You skin tends to tan and burn
Another way to find out your skin undertone is to get expert advice from a makeup artist or skincare professional.
2) Find Your Foundation Shade
Having the right foundation shade is essential. Grab a mirror and find some natural lighting (usually outside or near a window) and check out your skin without makeup. From there, knowing your undertones, you can see where your natural skin sits on the large spectrum of shades. From dark to tan to olive to dark, there are slight variations in each color to allow the most personalized foundation shade possible. The best foundation for your skin type and tone should be buildable, from light to full coverage with just a few extra layers. Matching your exact foundation can be a challenge because your skin tone changes throughout the year. A few hours in the sun can change your foundation shade for months to follow! That's why it's a good idea to have a few different shades available to mix and match as needed throughout the seasons. Pro tip: When selecting or mixing your shade, go for the color that matches the skin on your chest. This helps ensure the most natural, even-looking tone. Don't forget, you also have technology on your side. Try out our virtual makeup try-on tool and shade finder to find your foundation match from the comfort of home.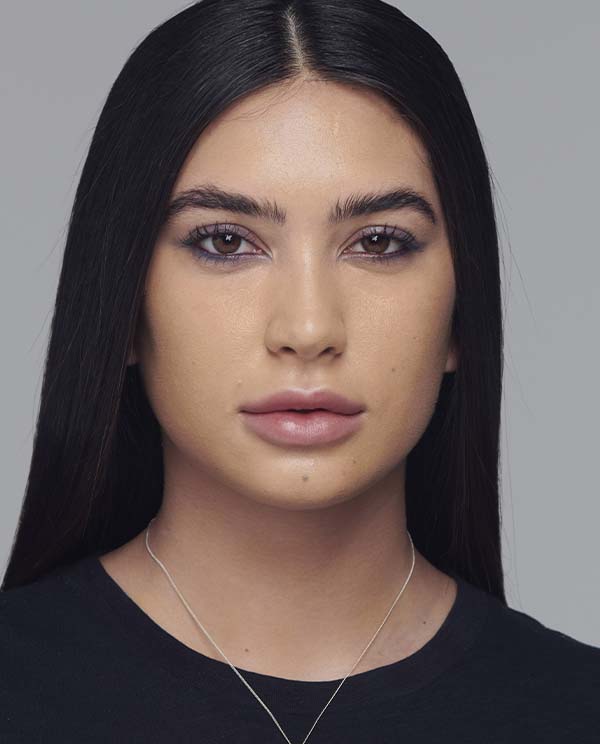 3) Find Your Formula
Cream? Balm? Stick? Liquid? The formula of your foundation matters because it's got to play nicely with your skin, sunscreen and other cosmetics. Formulas that can build up from light tomedium to full coverage can keep your complexion happy year-round. Innovative gels or balms, such as our Good Apple Skin-Perfecting Foundation Balm, create a creamy base on the skin that can be more flexible and versatile than liquid foundations. In fact, Good Apple Foundation Balm is lightweight, longwear and buildable, with a smooth matte finish that stays put all day long.
4) Find Your Coverage
Ready to customize your look? The level of coverage of your foundation is all up to your own personal preference, from light and natural-looking to full coverage glam. Some days, you may feel your skin is looking particularly great-clear of blemishes, redness or signs of stressed skin. In this case, go for that ultra-light coverage and let your natural skin shine through. In the summer, or on days you need a little extra balance in your skin tone, light to medium coverage can help you stay cool and feeling fresh. For that full-coverage longwear radiance, build up your foundation in light layers until you achieve the full effect. No matter the level of coverage you're going for, don't forget a great setting powder as the top layer to lock it all in.
Remember, you can always touch up or add foundation, but it's less simple to go backwards and lighten the layers.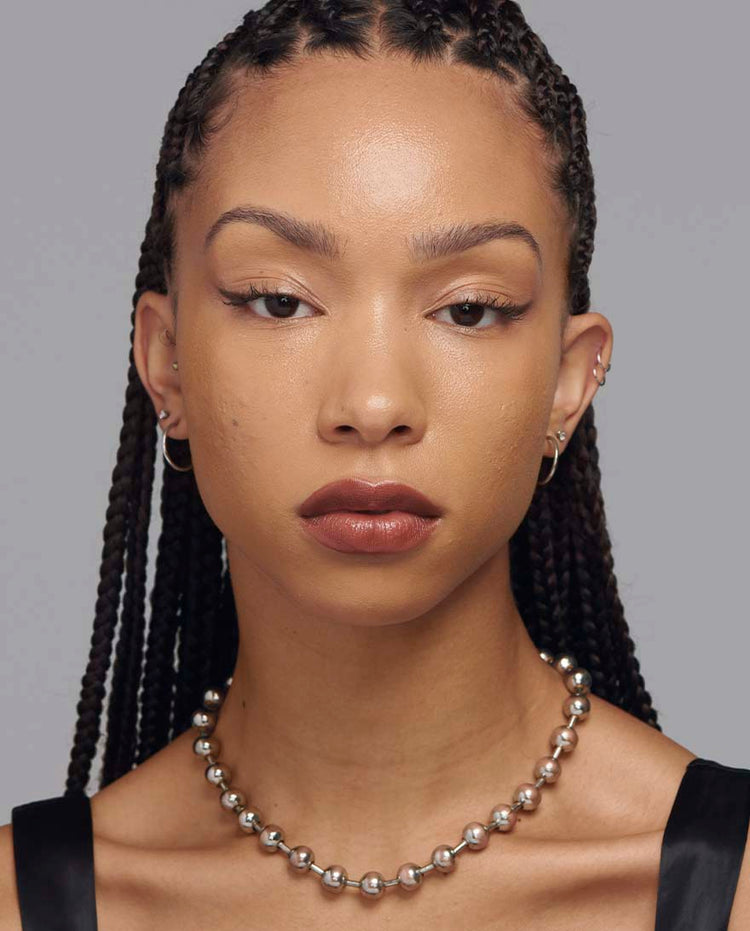 5) Find Your Technique
When getting to know your preferred level of foundation coverage, take it slow between layers and make sure to apply in good lighting. A good rule of thumb is to let each layer sit for a few minutes before adding the next layer. There are a few reasons for this. First, it allows the foundation to set and hold on to the next layer that follows, whether it's more foundation or finishing powder. Another reason is to allow it to "bake" and reveal the true tone and texture. To bake your foundation, simply apply up to the coverage amount you're looking to achieve, then check out skin after 5 minutes to see if any additional layers are needed.
The right tools can help assure smooth, evenly blended foundation that looks fresh for hours on end. For the best foundation application, apply dots of product around your face, making sure not to use too much to begin with. Using a foundation brush or makeup sponge, blend it out from the center of the face, evenly distributing the product around.
Remember, you can always mix and match foundation shades to find the right color. Wearing different foundation shades throughout the year is normal, if not expected, and it is a good idea to get shade matched a few times a year to keep up with your ever-changing skin. Wearing different shades around the face is a great technique for adding dimension and accentuating your favorite features-think contour but with a more subtle result.