HOW TO USE FULL SLEEVE TUBING MASCARA IN 4 DIFFERENT WAYS
TAKE A SEAT: TRANSFIXING LASH TRENDS UP AHEAD
Get to know Full Sleeve, our new tubing mascara that's magnetic on its own or in mixed - media looks along with color-packed pigments. Full Sleeve's ink-black formula is smudge-resistant and stands up to sweat + humidity, so you don't have to worry about playing it safe.
FLUTTERY LASHES IN A FLASH
Bat your lashes over this trend [we wouldn't steer you wrong]. For fluttery lashes, focus on the outer ends of the eye. Using Full Sleeve, wiggle the wand at the base of each lash to ensure each individual lash is coated. Repeat and apply three coats to your lashes. Turn the wand vertically and graze lashes for an extreme flutter effect +length. This technique helps elongate your lashes by adding on layers to each lash tip.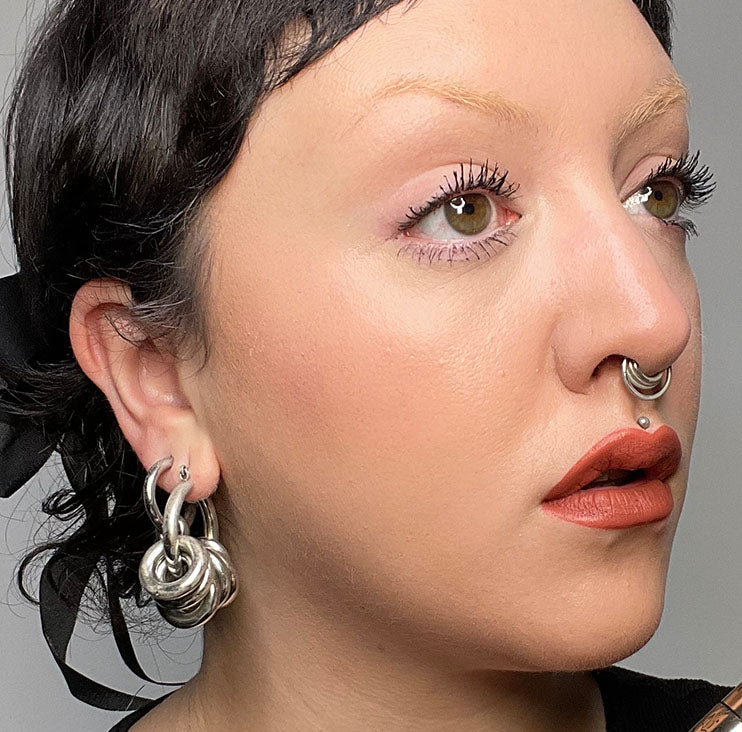 DOLL EYES IN A PINCH
Swipe the '60s lash look for a spin on your usual eye look—all you need is Full Sleeve and a pair of tweezers. Apply a coat of Full Sleeve to your bottom lashes first. Then, gently press the prongs of your tweezers into Full Sleeve's wand, making sure to coat the tweezer tips in the mascara formula. Softly squeeze and pinch the tweezers on a few of your bottom lashes for a defined, bold, mod-inspired effect.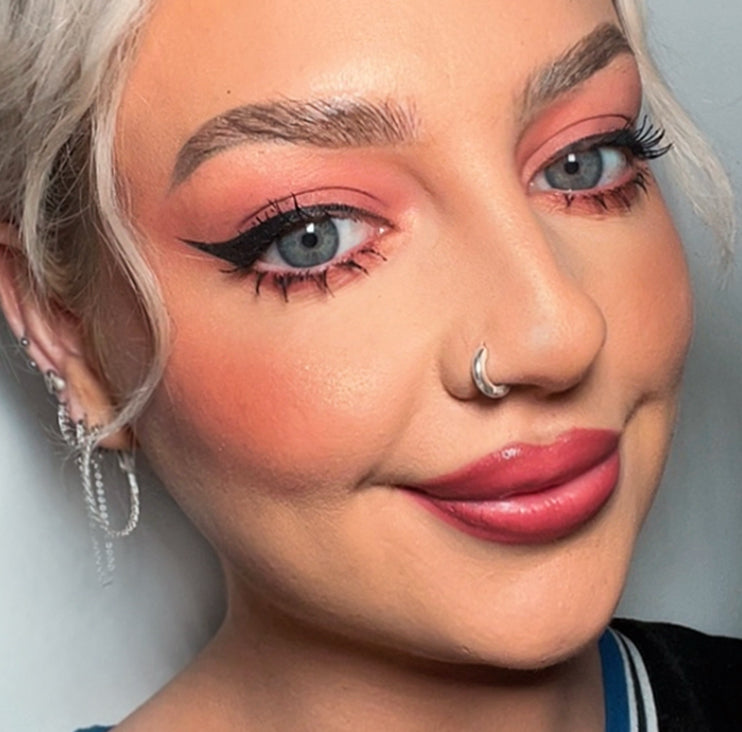 GO NATURAL
Natural lashes are expressive + effortless with Full Sleeve. Curl first! Make sure to hold down your eyelash curler for at least 10 seconds on each eye. Apply one coat of Full Sleeve, combing through each lash. Oh, and don't forget to keep your wand turned vertically to reach the inner corner + lower lash line.
POMADE POP
Play with pigment-packed pops of color on your lashes with our versatile + ultra-saturated Super Pomade. After applying Full Sleeve, grab a spoolie and run it on the surface of Super Pomade. Next, run the spoolie on the ends of your lashes to create a bright, playful peek of pigmentation your lashes. Play with multiple shades of Super Pomade on your lashes to get creative + kaleidoscopic.