WE BREAK IT DOWN:
WHAT IS TUBING MASCARA?
Dramatic lashes can make any look, no matter how simple or advanced. Read on to discover all the details about Full Sleeve Long + Defined Tubing Mascara, our newest mascara in the KVD lineup.
WHO SAYS MAKEUP ISN'T A SCIENCE?
The science that goes into tubing mascara doesn't lash around. Typical non-tubing mascaras contain waxy pigments that cling to lashes [read: smeared, runny mascara]. You don't have to worry about raccoon eyes with tubing mascara. Instead of using waxy pigments to coat lashes, tubing formulas create tube-like polymers that wrap around each lash. Full Sleeve is backed by 24H Tat-Tubing Technology, building up 360° polymers that wrap around each lash to enhance length + definition.
One of the best parts about tubing mascara? You don't have to rummage around the bathroom, wondering where you left your makeup remover. Taking it off is easy + non-irritating, even on sensitive eyes. Just use warm water + light pressure from your fingertips to gently remove each sleeve.
TAT-TUBING TECHNOLOGY
Trust us, you haven't used a brush applicator like this. Full Sleeve's first-of-its-kind filigree-inspired hooks grip + glide for clump-proof, root-to-tip coverage. The contoured shape makes precise application easy—especially for those tricky parts like the inner corner + lower lashes. Full Sleeve delivers a pack of blackest-black pigment that creates an extreme, fanned-out lash effect for ultra-dramatic eyes—and we're here for it. Don't worry, Full Sleeve is also ultra-resistant to humidity + sweat, making it your most cool + composed concert accomplice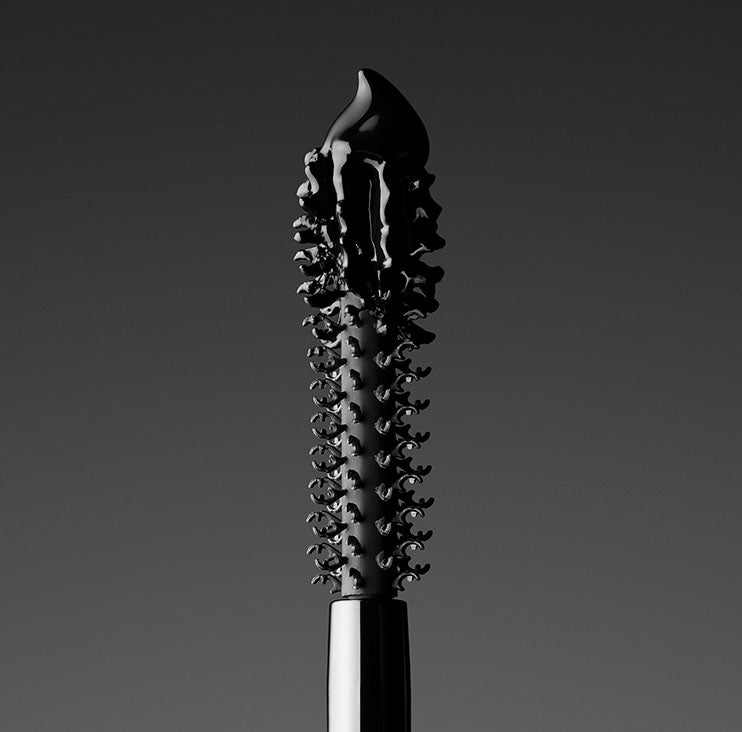 TATTOO TIGHTLINE X FANNED-OUT FULL SLEEVE
Bold looks come easy when you use products that were designed to make a statement. Our Tattoo Pencil Liner paired with Full Sleeve creates a quick tatted lash line effect for those times you scroll TikTok too long and need to be out of the door in 10 minutes (we've done it too). Start by curling your lashes. A lash curl will open up your eyes + give you a clear view of your lash line for easy, precise application. Use Tattoo Pencil Liner to draw beneath the upper lash line, going along the waterline in long strokes. Next, grab Full Sleeve and wipe off excess formula on the brush against the rim of the tube. Start with one coat to build up the formula while it's still wet to prevent clumping, then add as many coats as you want to. We don't judge.