13 Vegan and Cruelty-Free Beauty Brands You Can Actually Trust
WE CAREFULLY VETTED THESE BRANDS SO YOU DON'T HAVE TO.
KATIE BEROHN AND BIRNUR ARAL, PH.D, GOOD HOUSEKEEPING INSTITUTE
OCT 12, 2020
PEOPLE IMAGES/GETTY IMAGES
If you care about animal welfare, maybe you've gone vegan, stopped wearing leather, or even just tried to be flexitarian (any little bit counts!). But there's one sneaky place that animal-derived ingredients may be hiding: Your makeup products. Not only that, but some brands may test on animals — even if the ingredients are technically vegan.
Animal ingredients in your lipstick or eyeshadow are actually much more common than you might think. Some products are made with animal fats like tallow (for hydration), beeswax (which acts as a structurant to help make formulas occlusive), or even more cringe-worthy ingredients like carmine, a deep red pigment made with insects found in many red lipsticks.
As for testing on animals, many companies have begun phasing out the practice, but unfortunately, it still happens. Here's what you need to know about vegan and cruelty-free products:
Vegan makeup describes makeup that hasn't been formulated with any animal products or byproducts.
Cruelty-free means that the product itself hasn't been tested on animals, and that any raw materials used in making it weren't tested on animals, either.While many big-name brands aren't vegan or cruelty-free, that doesn't mean that vegan and cruelty-free makeup is any less efficacious or exciting.
How do you know that a brand is truly vegan? It can be challenging to find vegan makeup, and even more challenging to find brands that have committed to being completely vegan. Some brands may claim veganism but still sell products that contain animal-derived ingredients like manuka honey. Most vegan brands also don't have any third party certification to back up their claims of veganism and keep them accountable. Finding truly vegan brands takes a bit of research and digging — which is exactly what we've done below.
What about cruelty-free? Unlike vegan brands, it's much easier to find cruelty-free products, thanks to third party certifications that assure consumers their practices do not involve animal testing. A Leaping Bunny certification demonstrates to consumers that neither the product nor its ingredients are currently being tested on animals. As such, we at Good Housekeeping consider this the gold standard of cruelty-free certifications.
Keep in mind: Many vegan brands are also cruelty-free, but it doesn't always go the other way around.
How we tested The Good Housekeeping Institute has a century-plus-long history of keeping brands accountable and conducting independent research to debunk marketing claims. In this case, we reached out to popular "vegan" brands to see if each could verify its claims of veganism and support with evidence. We asked each brand its definition of vegan makeup, how it ensures that products meet these standards, and why veganism is important to the brand's ethos. Out of the 14 brands we reached out to, we heard back from eight — and one told us it wasn't fully vegan.
We asked each cruelty-free brand its definition of cruelty-free, as well as evidence of a Leaping Bunny certification as proof. As such, we have only included cruelty-free brands that have Leaping Bunny certifications. We reached out to 11 brands, and six provided us with sufficient evidence.
Below, we rounded up our favorite, trusted vegan and cruelty-free brands — some of which you may not have even known were vegan or cruelty-free. Each brand has been vetted by the GH Institute, so you can be sure that what you're buying lives up to its promises:
VEGAN
1. e.l.f.
$6.00
Chances are you've picked up one of e.l.f.'s products from your drugstore before. Not only is e.l.f. loved by beauty editors and bloggers, it's also one of the most affordable brands out there, with tons of picks under $10. The brand's motto is "guilt-free beauty," and it omits the banned ingredients by the EU regulations and formulate with those that follow the Ulta's "Clean" designation. 
CRUELTY FREE
2. Vapour Beauty
$48.00
Vapour Beauty creates clean cosmetics that are inspired by Taos, New Mexico — and its simple, dusty color palettes show it. For Vapour Beauty, being cruelty-free isn't just about caring for animals: It's also about respecting and caring for the environment. "Living in harmony with our Earth, plants, animals, and natural resources is who we are," says a brand spokesperson.  
VEGAN & CRUELTY FREE
3. AETHER BEAUTY
$40.00
Ex-Sephora product developer Tiila Abbitt, founder of Aether beauty, makes sure she does not include animal derived ingredients like carmine, lanolin, and more in her formulas. Instead, she ensures it used plant-derived or synthetic-but-sustainable ingredients. "There is absolutely no need to have any animal derived ingredients in beauty products" says Abbitt. The brand also tries sourcing its ingredients from organic, fair trade suppliers, and has 100% recyclable packaging. Abbitt adds that Aether has alternative raw materials that can give "fantastic shade ranges and formulations." See the brand's guide for how to tell if makeup products are really vegan.
CRUELTY-FREE
4. ILIA
$26.00
ILIA is a clean beauty line that blurs the line between makeup and skincare, using good-for-your-skin ingredients in every product. ILIA attempts to be conscious in all of their formulating. While the brand is not entirely vegan, "nearly all of our formulas are vegan, with the exception of a few that use organic beeswax, which is ethically and sustainably sourced without harming bees," says a brand spokesperson. The brand does hold the Leaping Bunny Certification for being cruelty-free.
VEGAN & CRUELTY-FREE
5. COVER FX
$38.00
Cover FX is a high-performance brand dedicated to clean ingredients and makeup that's also good for your skin. Products are formulated without using any animal-derived ingredients or animal testing. The brand only works with select number of trusted labs and manufacturers, carefully vetted and strictly adhering to the brand's vegan product development standards.Cover FX ensures that lab partners provide all documentation that substantiates the vegan claim for each new product launch. "A big part of our brand ethos is a dedication and responsibility to care for all living things." says a brand spokesperson. For the brand, beauty means not only taking care of yourself but also the world around you. The brand will soon be part of Ulta's Conscious Beauty Initiative.
CURELTY-FREE
6. ARCHES & HALOS
$12.99
Co-created by celebrity brow wizard Tonya Crooks, Arches & Halos is dedicated to making sure everyone can have the absolute best brow day, every day. "The ethos of Arches & Halos is to be kind and compassionate to all living beings," says a brand spokesperson. "We strongly believe in treating our planet and its inhabitants with respect and dignity. It's important to us to develop ethical products while still serving our consumer high quality formulation without testing on animals."Arches & Halos is Leaping Bunny certified and makes sure every new product developed upholds this standard.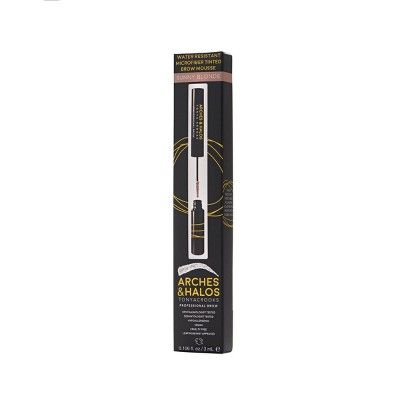 VEGAN, ORGANIC & CRUELTY-FREE
7. JUICE BEAUTY
$36.00
This Gwyneth Paltrow-approved brand is not only committed to using no animal byproducts and not testing on animals, but it also only uses plant-based pigments in makeup formulas. PETA has awarded Juice Beauty a Courage in Commerce award for staying out of China's brick and mortar stores known to test on animals. Juice Beauty has legally agreed to not conduct or be party to any animal testing on products or any ingredients. Additionally, the brand claims to have developed a supply chain monitoring system to assure that no animal testing takes place with any of its ingredient suppliers. At Juice Beauty, the belief is in the ethical treatment of animals, as harming animals is not only cruel but harms the planet, its ecosystem, and ultimately humans. 
CRUELTY-FREE
8. COVERGIRL
$5.44
Beauty giant CoverGirl is committed to being cruelty-free. Not only is CoverGirl a GH Seal star, no CoverGirl products or ingredients have been tested on animals, neither by the brand nor suppliers. "Too often, consumers face a high price tag for beauty products that match their most important values," says a brand spokesperson. In 2018, CoverGirl became the largest makeup brand ever to be awarded Leaping Bunny approval, making cruelty-free products available at an accessible price point and in retail locations nationwide in hopes of setting a new standard for the industry and pave the way to lasting change.
VEGAN
9. MENTED
$16.50
Mented Cosmetics is committed to having its products without animal products or byproducts. The brand says it works with manufacturers in the U.S. and abroad to ensure all ingredients are vegan and cruelty-free. It strives to deliver on consumers' expectations of high quality ingredients, and being a vegan brands helps them deliver on that. Mented isn't just vegan: It's also a black-owned brand that consistently paves the way for makeup that works on every skin tone. 
CRUELTY-FREE
10. SMITH & CULT
$14.40
Known for highly pigmented and high quality nail polish, Smith & Cult is also cruelty-free. Smith & Cult is all about celebrating life experiences and being the best version of yourself. Because of this, the brand says that testing on animals goes completely against what it stands for. "We believe that any kind of testing on animals brings them unnecessary harm," says a spokesperson. 
VEGAN
11. KVD BEAUTY
$21.00
KVD prides itself as having "100% vegan ingredients" which means products "having no animal byproducts and not tested on animals." The whole line was reformulated and relaunched in 2018 to fit the mission of the brand, which is known for its high-pigment and long-lasting performance. It avoids carmine, uses plant-based fats and oils such as sunflower oil, and plant-based waxes instead of beeswax. The brand thinks that the future of beauty is not just clean, but vegan, particularly as consumers get increasingly conscious about animal cruelty, greenhouse gas emissions from raising farm animals, and "the contradiction between the love of their pets and products being tested on animals."
CRUELTY-FREE
12. Beautycounter
$45.00
Beloved by skincare fanatics and makeup gurus alike, Beautycounter offers one more reason to love the brand: Its commitment to cruelty-free beauty. "Simply put, Beautycounter has been cruelty free since we launched, as testing on animals is not necessary and ethically questionable," says a brand representative.  "If we can have safe ingredients and products without testing on animals, why would we?" 
VEGAN
13. Vesca
$28.00
Beauty newbie Vesca has arrived on the scene determined to increase inclusivity in the beauty world. Often, when brands tout wide shade ranges, it's only referring to foundations and skin products but Vesca aims to change that with highlighters and bronzers for all skin tones. Vesca is also committed to being vegan: "We found we could create beautiful, high-quality formulations without any animal-derived ingredients and byproducts," says a spokesperson. 
KATIE BEROHN is the Beauty Assistant at Good Housekeeping, Woman's Day and Prevention magazines, all part of the Hearst Lifestyle Group.
BIRNUR ARAL, PH.D., GOOD HOUSEKEEPING INSTITUTEDirector, Health, Beauty & Environmental Sciences LabBirnur Aral is the director of the Health, Beauty & Environmental Sciences Lab at the Good Housekeeping Institute, where she oversees all Lab tests and applications for the Good Housekeeping Seal, the Green Good Housekeeping Seal and the GH Innovation emblem.